Conure reproduction
Like every evening, before going to bed, I take a walk among my birds to change the water and put in some food…
Then a female Green cheek conure called out to me. The feathers bristling, the eyes that close, and the lower abdomen the size of a potato. This is really a bad sign.
This female was in the process of being sick while laying eggs. Whereas she had already laid 4 eggs before. At the time, I tried to understand why and how!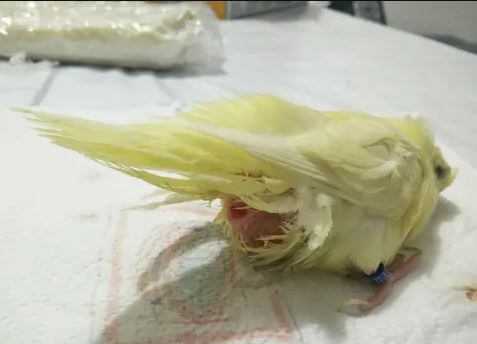 To tell the truth, there was nothing to understand. These are things that happen without notice and this is despite all the conditions being met to avoid this kind of problem.
It was 11:00 pm, a late hour to ask anyone… We had to manage. I had all night to try and help this pretty mom that I saw born and grow up in my house.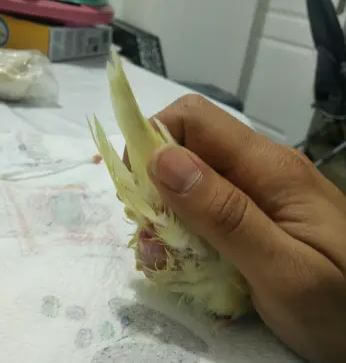 Intervention 
The first instinct I had was to save her. I took it gently, then I put the water to boil, then I started first aid. First, by lubricating its cesspool with the oil using a cotton swab.
I stayed near the kettle, lid open, and making sure that the water vapor went to its cesspool to expand it. Keeping the bird under the water vapor must be well thought out to avoid burns …
I stayed close to her to comfort her and to help her as best I could. At that time, I turned into a midwife. She was pushing to expel the egg and I was encouraging her …
I did not realize my condition at the time. So much so that my wife told me "it looks like you are giving birth". In short, I was in my bubble and I had only one wish, and that was that she would get out of it …
After 3 hours of struggle, the female Catherine managed to expel this damn egg. Despite her pain, she held on. She is courageous.
Fortunately, the sickness of egg-laying does not happen systematically.
But it is important to react quickly and intervene if necessary. However, nothing beats the intervention of a veterinarian.
Green cheek conures hatching
SOURCE: Capture The Moments