Parrot dna test: I just updated the article by doing DNA sexing to retest this service. I sent my mail on 06/01/2020. As soon as I have the results, I will give you an idea of ​​the time frame as well as other information …
Mail deadline June 2020 :
So I was telling you that my mail left on Tuesday. The result fell on Friday of the following week, a delay of 11 days.
Then I sent another mail-in mid-June, it was a Monday, result was received on Friday of the same week. Or a period of 5 days.
For deadlines, this remains variable depending on the shipment. I also think that it depends on the sorting centers of the post office …
But if you are late, do not hesitate to contact the lab.
DNA sexing method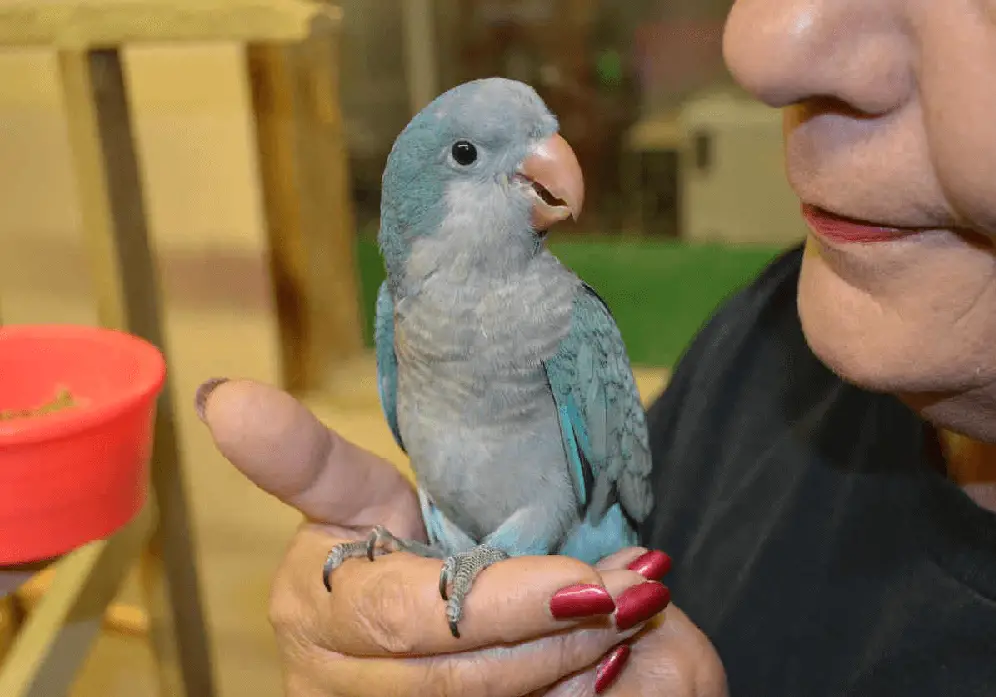 For starters, the most effective method of determining the sex of a bird that does not have sexual dimorphism is Parrot DNA test sexing.
It should be emphasized that this method is not as complicated as many people think. Just take a few feathers (see video below) and send them to a specialized laboratory. In particular,  NEVER use the bottom feathers of the cage and those which fall.
In this article, I will walk you step by step to successfully sexing your bird.
Bird DNA sexing laboratory 
On the market, there are several laboratories offering this service, here in France but also abroad and more precisely in Spain at  Sexado de Aves. It is an approved laboratory that offers a quality DNA sexing service at affordable prices and defying all competition.
Parrot dna test
In this article, I will, first of all, explain to you step by step how to carry out this DNA sexing of birds. Then I will end with a video tutorial to put all these explanations into practice.
Before starting the process for DNA sexing of birds, the Sexado de Aves site is translated into several languages. So you have the possibility to select yours. It's easier no !!!
Bird DNA sexing: the step by step process
First, you need to create an account on the Sexado de Aves site, then you will receive a registration confirmation email. Finally, validate your registration via this link.
Once the account is created, log into the site to order DNA sexing. Click on the " Bird Sexing " section in the main menu.
Then, select the product (in our case, it is a sexing of birds at the price of 4.5 €) and add it to the basket. 
To complete the order, finalize the product payment procedure by credit card or via Paypal… If you have a problem paying, use the new Stripe payment gateway which has just been set up.
After ordering parrot sexing, please go to your account interface, then click on " VIEW MY SHIPMENTS AND RESULTS " then on " New shipment " 
To obtain the form for sexing your parakeet or parrot, you must first click on "  Add new bird"
Indicate the ring number or the name of your bird, its species, and do not forget to select the type of sample (feathers)  to obtain the corresponding form. Finally, click on "  Send "

A file in PDF format will be created "to print". To do this it will be necessary to download it by clicking on this file as indicated below:

Sexado de Aves recommends taking a few feathers from the bird to be sexed at the level of the cesspool to have more DNA. So I advise you to follow this recommendation. For my part, I do otherwise, and here is my video method to collect the feathers:
Information on DNA sexing at Sexado de Aves
It takes between 7 to 10 days to receive the results of DNA sexing in your personal space on the site. We are in a confinement period, so do not hesitate to contact the laboratory to inquire about the delay …
The delay may be longer. If you are in a hurry, choose the product "Sexage Express" for guaranteed results in 4 days.
The Sexado de Aves laboratory does not provide the DNA sexing certificate by mail, it is up to you to print it from your personal space on the site.
All results will be stored in your account and accessible at any time.
Services
If you are stuck in a step or if you have difficulty carrying out the steps to order your DNA sexing yourself, we can help you here: "DNA sexing service form".
Sponsorship not available at the moment
To receive Parrot DNA test sexing for free, leave me a comment → "I am interested" to refer you.
Then you will receive an email from Sexado with a link that takes you to their referral page to create your account.
And here you are with a DNA sexing offered and usable immediately.
New Facebook page Sexado de Aves.
Possible disease tests at Sexado de Aves
The Sexado de Aves laboratory also offers the possibility of testing for several diseases such as PBFD and Psittacosis. You can do them separately or in the same order.
However, each test has these conditions for sending samples, all this information is available on the laboratory website.
How I DNA my Birds | Avian DNA Sexing