Diademed Amazon: 31–35cm. length and 450-550 grams. The Diademed Parrot (Amazona Diadema) is usually green, with black feathered crown edges, up to the mantle and the chest; crown green nape; the back of the neck green, mauve margin; cere and fore feathers, red; yellow-green., less yellow, upper cheeks, to ear-coverts; secondary red on the bases, the rest green; green tail; pale yellow eye-ring; orange eyes; peak dark gray.
Order : Psittaciformes
Family: Psittacidae
Genus: Amazona
Scientific name: Diademed Parrot
Citation : ( von Spix , 1824)
Protonimo: Psittams Diadema
Origin: Brazil
Character: Sociable
Longevity: 60 to 70 years.
Height: 31–35 cm.
Habitat
It is likely that lowland forest species frequent a variety of habitats, including ridge evergreen forests, as well as modified areas containing scattered trees or plantations ( Del Hoyo et al., 1997, pit and at., 2016 ).
They are in loose groups or pairs and are gregarious when feeding.
Distribution
endemic lower Black River and northern margin of the Amazon River, in the states of Amazona and northwest of Pour, in Brazil.
Reproduction
The setting is 2-3 eggs. Mating season It is supposed to be early: January-March.
Food
It feeds mainly on fruits and seeds, even cultivated species ( Del Hoyo et al., 1997 ), although there are no published data (Del Hoyo et al., 2016).
Conservation Diademed amazon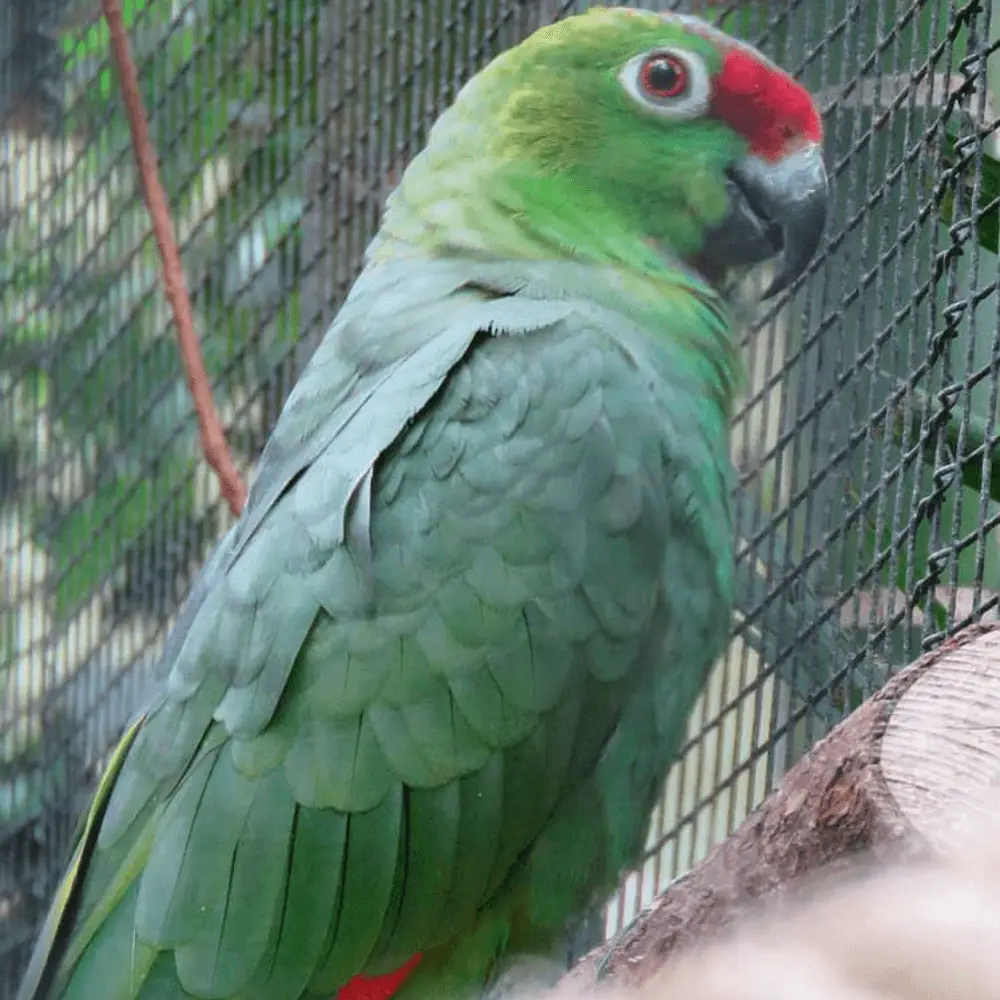 • Current IUCN Red List Category: Endangered.
• Demographic trend: Degressive.
The Rationale for the Red List Category
Based on a model of future deforestation in the Amazon basin and susceptibility to this new species capture, it is suspected that its population will undergo a very rapid three-generation decline in 2002, so it is in danger of extinction.
Justification of the trend
This species is predicted to lose between 49 and 55% of suitable habitat in its range in three generations (37 years) from 2002, based on a model of the deforestation of the Amazon. Given its susceptibility to capture, it is suspected that the species decline by 50-79% during this time.