Amazon parrot for adoption:  Adopting an Amazon parrot is very tempting, seeing this parrot with sparkling colors every day is a delight. Moreover, who wouldn't dream of having their talking parrot, an animal so lively and full of life? However, having a parrot is a big responsibility and it is a choice that must be carefully considered. Especially since these are birds whose life expectancy can range from 65 to 85 years.
How to adopt an Amazon parrot? What is the price of the Amazon parrot? Why is the Amazon parrot such a popular pet bird? What do you need to know before adopting an Amazon? What are the characteristics of the Yellow-fronted Amazon, Blue-fronted Amazon, and Red-crowned Amazon? Is the Amazon a talking parrot? So many questions that we often ask ourselves when we think of acquiring a large parrot.
Why adopt a pet amazon parrot 
Aviary owners and cockatoo enthusiasts particularly appreciate these parrots originating from Central and South America. The Amazon is one of the most popular parrots. The sight of this bird, every day, dazzles the day. Amazon parrots are lively, intelligent, and fun-loving birds. They are known to talk. However, you should know that depending on the character of the parrot and its environment, it will be more or less talkative.
One of the reasons for adopting an Amazon parrot is its singing talent. Indeed, this species of parrot parquet and sings. These birds have a certain talent for learning to speak.
Also, known for his playful and playful nature, he will demand a lot of attention. It will be very noisy for example if you ignore it; he will let you know by impressive screams. Also, with time, patience, and love, your Amazon may begin to speak words. We must also mention one of the traits of Amazon: adaptability. This bird adapts to its master and borrows its character.
Amazon parrot singing
SOURCE: African Grey Parrot Pet
Amazon parrot types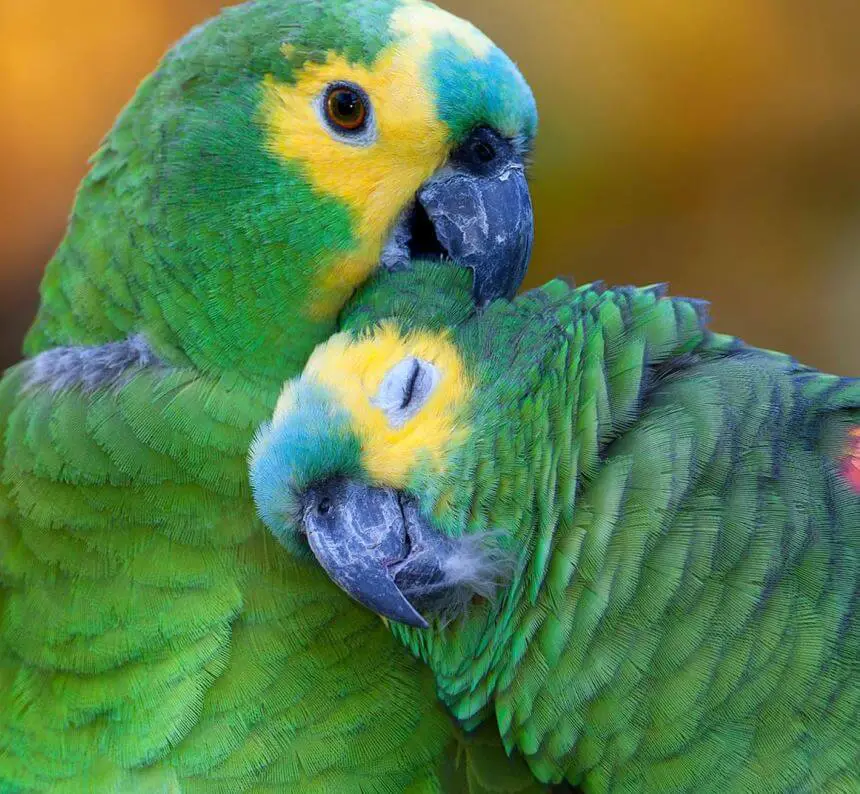 Amazon parrot for adoption
If you wish to acquire an Amazon parrot, you will have the choice between several species. The colors of the bird will change, especially the color of its forehead which can be blue, yellow, and even red. There are several species of Amazon, the most popular of which are:
Blue-fronted Amazon Parrot: These are very cheerful and affectionate birds. They like to live in groups. They are funny and enthusiastic parrots.
Yellow-fronted Amazon Parrot: An intelligent and playful parrot. He particularly enjoys the company of his owner. In addition, he has an ease in learning to speak. This is a very sociable and affectionate parrot.
Red-fronted Amazon parrot: Very endearing parrot, he loves company. He appears as a very playful and funny bird through all his acrobatics.
Of course, in addition to the species mentioned, there are many others such as the Yellow-naped Amazon, White-fronted Amazon, and Lilac-crowned Amazon… You will notice that each species has its own criteria, however, they are closely related. The choice will be made according to your own tastes and feelings. Indeed, the closer you are to your pet parrot, the more it will be fulfilled.
The different species are capable of reproducing words and even sentences. However, this aspect depends on the temperament of your bird. But these species are exciting and adorable. The most striking change is a physical differentiation motivated by the presence of different colors.
We advise you to adopt an Amazon from breeding or a pet shop and above all not take from its natural environment. If this is the case, know that you will have more difficulty educating him and he will tend to be more fearful.
Amazon parrot care
Amazon parrots, like most animals, require time and attention. Indeed, they require a healthy and suitable environment. They like to stretch their wings while flying. In addition, for this type of parrot, it is essential to give it a balanced diet to keep it in perfect health.
As Amazons are very active and playful parrots, you must devote time to them so that they are fully fulfilled. Of course, you also need to plan in case of absence the person who will take care of your bird because it will not bear to be neglected. It is best if your bird already knows this person.
SOURCE: African Grey Parrot Pet
Amazon parrot price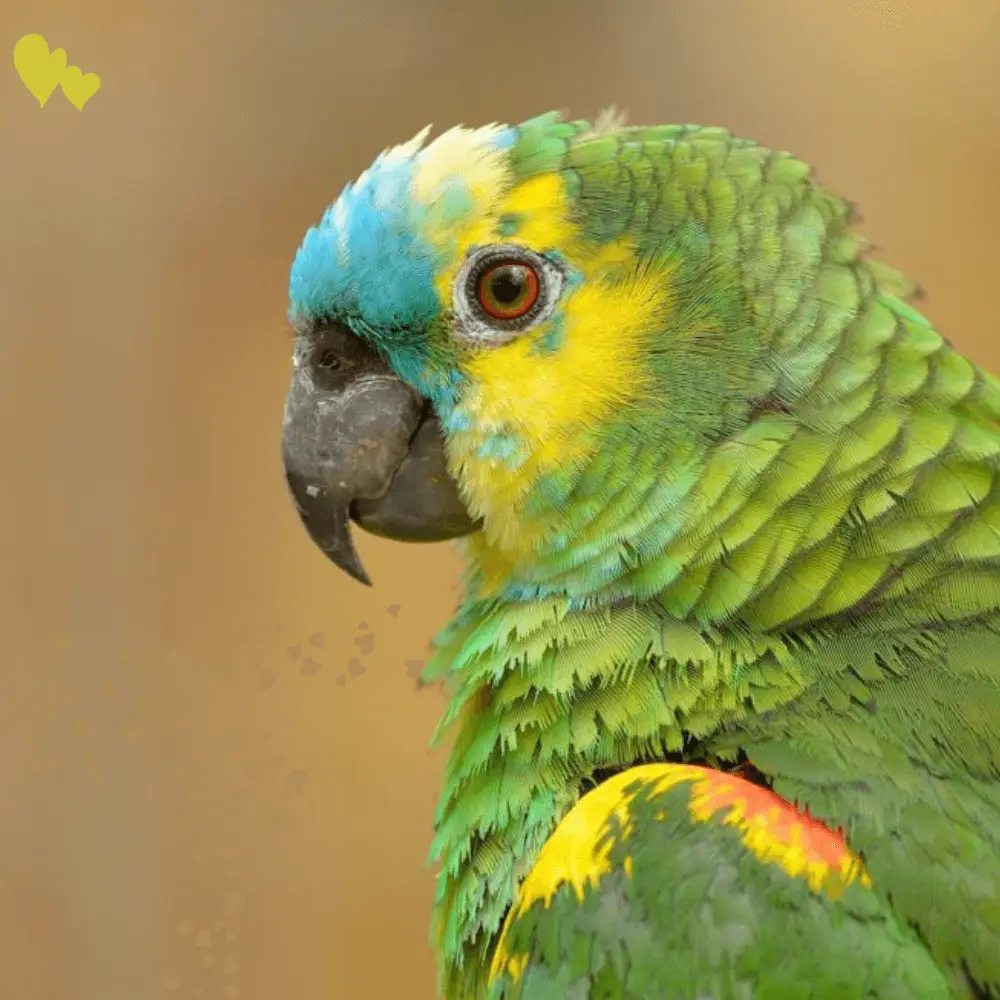 Amazon parrot for adoption
How much does an Amazon parrot cost? The price varies depending on the selected species. To compare the different prices of Amazon parrots, we will take the example of the three main species mentioned beforehand.
The price of a yellow-fronted Amazon parrot from a breeder varies between 850 and 1000$. Blue-fronted Amazon parrots are often more expensive: their price varies from one breeder to another and the price range is between 1,000 to 1,200$. And finally, the price for a red-fronted Amazon parrot corresponds to the prices of blue-fronted Amazon, i.e. between 1,000 and 1,200$.
As you have noticed, the purchase of an Amazon is a significant cost associated with the long life of the parrot, so it is necessary to think carefully so that the bird and owner live in perfect harmony in this exceptional relationship.
The maintenance of an Amazon parrot also leads to financial costs for the year due to the purchase of balanced food and toys Indeed being very playful, to distract your parrot, games will have to be made available to him. Its powerful beak will often deteriorate the toys and they will have to be changed.
To conclude, we hope that through this article you will know more about this extraordinary parrot and that this information will have enabled you to make your decision. Indeed, an Amazon parrot requires a lot of time, attention, and of course love.