This breeding battery was carried out with brio by our friend Claude Z, an active member of the Bird and You forum.
It is cheap, amateurish, and simple work to achieve with a convincing and stunning result
I guess with a little imagination, some elbow grease, and the directions below, you too can make your own breeding battery, for individual cage breeding.
Materials needed:
1 galvanized shelf 2 m high x 1 m wide (4box)
Salvage battens and some screws and netting.
Plexiglas for the manufacture of doors
Other information:
Purchase of shelves 19$ at Brico Dépôt.
Each box is 1mx0.50 × 0.50.
There is no cleaning drawer but just a newspaper that will pass between the facades and the 8mm shelves.
All fronts are hinged for full opening and more convenient cleaning.
The right part of the facade is for the outdoor nests, it is much more practical for visiting the nests.
The doors are in plexiglass.

The total cost of the breeding battery is 47$.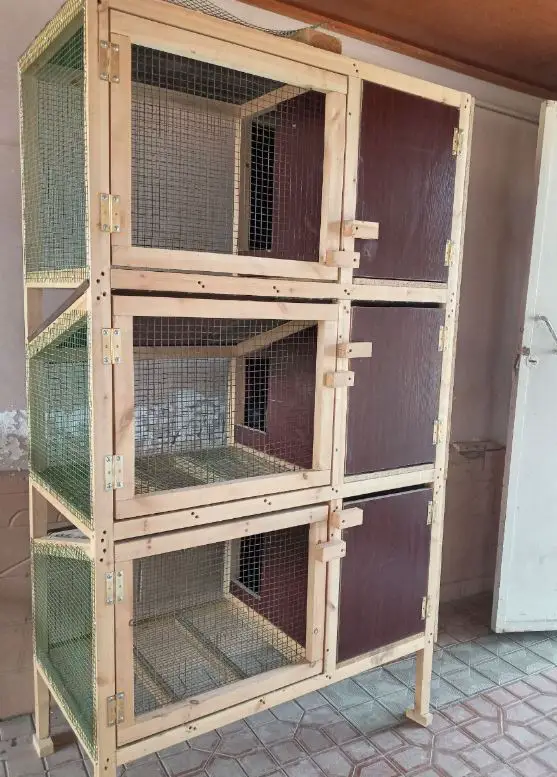 Diy parrot cage
Manufacture of the breeding battery
Fixing battens to staple the mesh.
Installation of the wire mesh.
Grid laid.
Manufacture of facades.
Installation of the first facade.
Breeding battery completed pending these future occupants.
If you want to comment on the manufacture of this breeding battery or you need more information, do not hesitate to comment on the article and I will try to respond quickly or join us on the Bird and You, the corner for lovers of hooked beaks.
How to make Bird Cage? DIY Glass Cage
SOURCE: Alen AxP